MECC Trust has been helping the people of Birmingham since 1979.
The usual day-to-day problems; sorting out bills, a benefit claim, how to get an energy grant, or start a job search.
It can feel hard to keep up with everything.
That's why we exist – to get some help when you feel confused or overwhelmed.
No worries.
There are lots of ways we can help.
We also run classes and social events.
Please take your time looking around on our website.
If anything is confusing please call us on 0121 440 3500
Some of the team also speak Arabic, Punjabi and Mirpuri.
GRANTS
SOLAR PV
RETRO FIT
CARBON ZERO
UNIVERSAL CREDIT
TAX CREDITS
HOUSING BENEFIT
CHILD BENEFIT
ROUTE 2 WORK
JOB SEARCH
CV WRITING
INTERVIEW SKILLS
WALK FOR HEALTH
BIKE CLUB
HEALTHY EATING
SOCIAL ISOLATION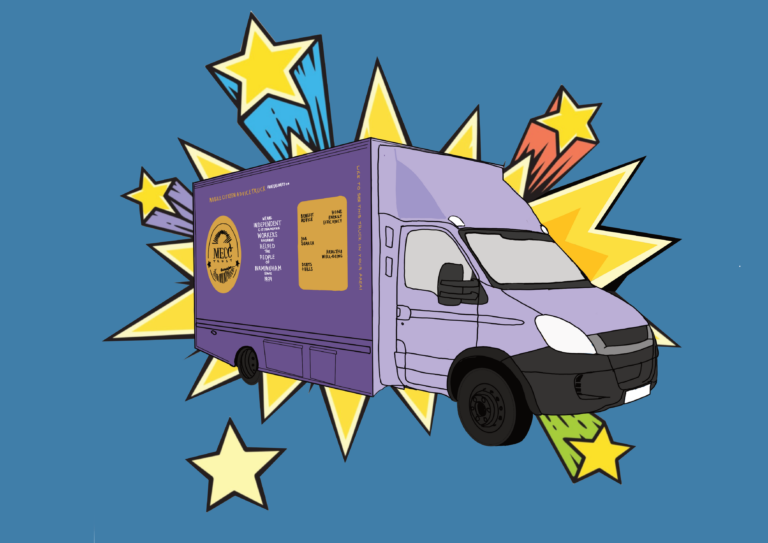 Coming to your neighbourhood park and streets.
Our big purple truck!
 Meet the team. Have a cup of tea.  
Find out about all the different ways we can help you.
Jobs | Training | Benefit Advice | Home Energy Savings